During some recent travels on the business growth speaker circuit, I read a Gallup article about productivity that echoed my sentiments about the future of business leadership. In past generations, management was about control. Managers, in general, could be counted on to be senior staff members; their experience was comprised of hard-won knowledge about company processes and procedures, and their leadership was based on enforcing these.
This model, however, was created to serve a reality that no longer exists. In today's constantly shifting marketplace, not only do we lack a unifying set of best practices for businesses to follow—but we're also witnessing a dramatic "changing of the guard" with regard to the workforce. As we head towards 2020, the things that drive employees are markedly different:
As I tell my business growth speaker clients, it's time to close the book on "carrot-and-stick" style leadership—here are 3 "new rules" to engage your employees on a meaningful level.
1. Less Manager, More Coach: The Gallup article mentioned above insists that the key to making great strides in employee productivity is changing our perceptions of what makes a good manager, and I don't disagree with this. Particularly with an increasingly Millennial workforce, the idea of hiring managers with "experience," i.e. familiarity with existing systems, simply must take a back seat to leaders who have a real gift for the player-coach relationship.
So what's the difference between a manager and a coach? In the old model discussed earlier, the manager is directive—they come up with the plan, and hand out tasks to their team. Their viewpoint is typically solution oriented; not only might they approach a problem with a specific solution in mind, they might also have a very specific plan of attack in mind.
A coach, by contrast, has a consultative relationship with his or her employees—he or she might encourage the employee to determine both the solution and the path to get there. Unlike the traditional approach, which traps the employee within a specific hierarchy, coaching delivers two of the things they value most: autonomy and mastery. Win and win.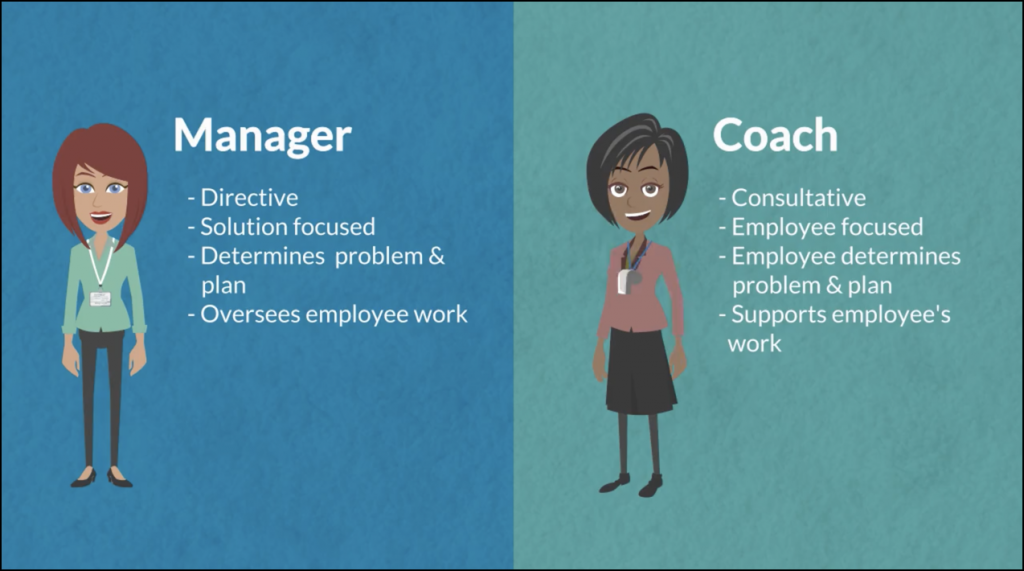 2. Less Boundary, More Fluidity: Another holdover from the old model that I could do without: closed-door management. I talk a lot about Being Frank on the business growth speaker circuit, and Leadership Lesson #4 from that book is this: "It is always preferable to communicate in person with your team. Ensure that you walk the floor and speak to your staff on their territory, if you want to learn how to improve your business." And open communication, where good ideas are not just top-down, is just as important.
In my family's car dealership business, we used multiple channels of communication to encourage the spread of good ideas. We had a weekly team briefing by department, as well as a weekly breakfast with myself and a cross-functional group of random employees from different areas of the business; I would just drink my tea and listen to their ideas, and it was always such a constructive and beneficial gathering.
In addition, we had a competition in which we invited anyone who worked for us to find "better ways of doing things." If one of their ideas helped us save money, improve customer satisfaction or increase profits, we would pay that person a $1,000 bonus. Just as powerful, however, was the praise and recognition they would get in the company newsletter which was distributed to every member of staff as a hard copy and via our intranet each quarter.
3. Less Top-Down, More Side-to-Side: A few years ago, the idea of buying something on the recommendation of an Internet personality would have seemed…well, crazy! Today, influence marketing is a $6.5 billion industry. But if you think about it, it makes sense. Why wouldn't you trust the opinion of a "real" person—or at the very least a celebrity who aligns with your values or style—over a corporate marketing department or an advertising agency?
Unlike traditional B:C marketing, which is a one-way street, influencer and peer-to-peer marketing is more like a conversation. This is the world we live in during our personal lives—and it carries some valuable lessons we might apply to our professional lives.
How? A couple of foundational studies, one on cooperation and one on positive emotion, have led researchers to believe that the next wave in employee leadership will be VIRAL. Together, the studies suggest a link between positive peer-to-peer interactions and improved cooperation, decreased conflict and better workplace performance.
It goes without saying that that a company's most engaged employees—those incredible natural "chiefs" who have the ability to consistently get fellow team members fired up and keep them motivated—can have an ongoing positive impact on performance and satisfaction. So, while talented managers are indeed important, we should not underestimate the power of these chiefs to engage from within.
I've chatted with my business growth speaker clients about it, and I've seen it in my own businesses: in an environment of transparent communication, under the collaborative guidance of a compassionate coach, peer-to-peer engagement truly completes the employee engagement trifecta—and this new symbiosis can drive new levels of success.
Here's to Your Business Success!
Richard J. Bryan
Sign up for my free eBook by clicking on the link below:
Related Topics:
Business Contingency Planning: What, Why + How
4 Ways to Foster Meaningful Growth in Your Employees