What relationships are you grateful for?
Aside from your immediate family what relationships do you have that you are grateful for in your personal or business life?
February is the peak of ski season and the time of year when I enjoy spending as many days as I can on the slopes. I try to combine my passion for skiing with the opportunity to spend time with people whose company I enjoy and find stimulating.
This past month I was fortunate to rekindle some old friendships with some close friends I haven't seen in several years. I skied in Utah with my old high school friend who now lives in Australia – he traveled 40 hours to come see me and spend time together – we had some great conversations and great powder too! I also "hit the slopes" in Canada with my old college roommate who I haven't seen for nearly a quarter century – 24 years to be exact.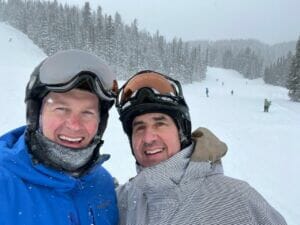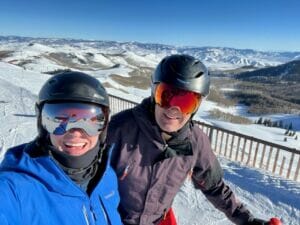 One of the most remarkable things to me is how, when you have known someone for this long, it only takes a few moments to click back into gear and pick up from where you left off when you last saw them. Even though you have gotten older – and hopefully a bit wiser – you start reminiscing about the antics of the good old days so quickly!
I also managed to ski with several of my EO forum members in Colorado and one of my EO forum mates and his business coach in Canada. The time spent together was for enjoyment, but also for discussing our various businesses, which is always stimulating. Plus it gives me fresh new ideas for my own speaking and coaching business.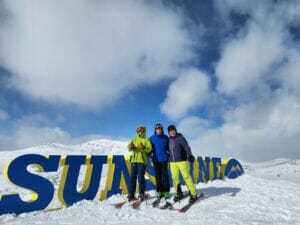 I feel fortunate to be able to indulge my passion for skiing but also blessed to spend time with these special people.
Who do you have in your life that you enjoy spending time with and who will motivate you to be better in all areas of your life?
#grateful #skiing #fun #EntrepreneursOrganization #businesscoaching